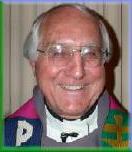 Thomas J. Gumbleton
Auxiliary Bishop of the Archdiocese
of Detroit, Michigan *
Deuteronomy 4:1-2, 6-8

"Now, O Israel, listen to the statutes and the judgments which I am teaching you to perform, so that you may live and go in and take possession of the land which the LORD, the God of your fathers, is giving you. You shall not add to the word which I am commanding you, nor take away from it, that you may keep the commandments of the LORD your God which I command you.


"So keep and do them, for that is your wisdom and your understanding in the sight of the peoples who will hear all these statutes and say, 'Surely this great nation is a wise and understanding people.' For what great nation is there that has a god so near to it as is the LORD our God whenever we call on Him? Or what great nation is there that has statutes and judgments as righteous as this whole law which I am setting before you today?

"
James 1:17-18, 21-22, 27
Every good thing given and every perfect gift is from above, coming down from the Father of lights, with whom there is no variation or shifting shadow. In the exercise of His will He brought us forth by the word of truth, so that we would be a kind of first fruits among His creatures.
Therefore, putting aside all filthiness and all that remains of wickedness, in humility receive the word implanted, which is able to save your souls. But prove yourselves doers of the word, and not merely hearers who delude themselves.
Pure and undefiled religion in the sight of our God and Father is this: to visit orphans and widows in their distress, and to keep oneself unstained by the world.

Mark 7:1-8, 14-15, 21-23
The Pharisees and some of the scribes gathered around Him when they had come from Jerusalem, and had seen that some of His disciples were eating their bread with impure hands, that is, unwashed. (For the Pharisees and all the Jews do not eat unless they carefully wash their hands, thus observing the traditions of the elders; and when they come from the market place, they do not eat unless they cleanse themselves; and there are many other things which they have received in order to observe, such as the washing of cups and pitchers and copper pots.) The Pharisees and the scribes asked Him, "Why do Your disciples not walk according to the tradition of the elders, but eat their bread with impure hands?" And He said to them, "Rightly did Isaiah prophesy of you hypocrites, as it is written: 'THIS PEOPLE HONORS ME WITH THEIR LIPS, BUT THEIR HEART IS FAR AWAY FROM ME. 'BUT IN VAIN DO THEY WORSHIP ME, TEACHING AS DOCTRINES THE PRECEPTS OF MEN.' Neglecting the commandment of God, you hold to the tradition of men."
After He called the crowd to Him again, He began saying to them, "Listen to Me, all of you, and understand: there is nothing outside the man which can defile him if it goes into him; but the things which proceed out of the man are what defile the man.
"For from within, out of the heart of men, proceed the evil thoughts, fornications, thefts, murders, adulteries, deeds of coveting and wickedness, as well as deceit, sensuality, envy, slander, pride and foolishness. All these evil things proceed from within and defile the man."


* A longtime national and international activist in the peace movement, Bishop Gumbleton is a founding member of Pax Christi USA and an outspoken critic of the sanctions against Iraq.
He has appeared on numerous radio and television programs, and has published numerous articles and reports.
* Scripture texts in this work are in modified form from the American Standard Version of the Bible and are available as part of the public domain.
For your convenience, the Scripture texts, as they appear in the Lectionary for Mass for Use in the Dioceses of the United States, second typical edition, Copyright ©1998, 1997, 1970 Confraternity of Christian Doctrine, Washington, D.C., may be found at the website of the United States Conference of Catholic Bishops (USCC).
http://www.usccb.org/nab/
**The Web link to Pax Christi is provided as a service to our readers.
Editor's Note: NCR is moving its e-mail lists to a new authenticated system. To continue to receive e-mail alerts for this column, you must re-subscribe before Oct. 12. Follow this link: Sign-up Page. The new system will help you and us control spam.
Perhaps you're aware of the speech that [U.S. Defense] Secretary [Donald] Rumsfeld gave earlier this week to a convention of the American Legion. It was a speech in which he was very harsh on critics of the war [in Iraq] and critics of the policy of the President and his administration. In fact, he went so far as to charge that people who are critics of the war and of President Bush, are guilty of what he said "is moral and intellectual confusion." President Bush himself, didn't use the same words but yesterday, in his radio speech, he repeated practically the same idea: If you're not for the policy of this government, you're morally confused, or you're intellectually confused.

Dear Reader of Peace Pulpit,
We need your help. We are pleased to make available -- at no charge -- Peace Pulpit. But we cannot do all we need to do without your financial assistance.
Please take a moment to consider contributing to the Friends of NCR campaign. National Catholic Reporter is a nonprofit organization. Contributions are tax-deductible in the United States.

Contributions may be sent to:
National Catholic Reporter
115 E. Armour Blvd.
Kansas City, MO 64111
USA
Make checks out to: NCR
If you wish, you may print a form for submitting your donation. You may also use this form for credit card donations.

OR
Now of course, Mr. Rumsfeld early in the week -- President Bush should have known by yesterday -- could not be aware that this very week the Pentagon was giving a report that indicates that over the last quarter of this year, the violence, the killing, the suffering of the people of Iraq has escalated beyond anything that it has reached before. This means there are thousands, when you add it all up, there are hundreds of thousands in fact, of people in Iraq who have suffered, died, who right now are without electricity, without clean water, who are homeless, without jobs, who are desperately poor. Last Sunday I read a report as you may recall from a person who wrote to me from Baghdad, "it's a hellish situation." Even the Pentagon reported that this week.
Probably President Bush and Mr. Rumsfeld were not aware that this week, the Census Bureau would publish a five year report on what has happened to people in our country. Economically, we have a larger number of poor people -- and that number has grown in the last four years -- than we've had in many, many decades. The report about the city of Detroit was especially devastating. The number of poor people in our city has gone up dramatically; there's about a quarter of a million people in this city who live below the poverty line, which means they have less than $19,000 for a family of four. The number of children in Detroit who are in poverty, it's almost 50 percent, almost one out of two kids in Detroit is in poverty, which means they are not getting enough to eat, they're not getting good health care, they're not getting good education.
It's a disaster. You might have to asked, "who is morally, intellectually confused"? Those who set the priorities for our country? Or those who happen to listen to what our scriptures tell us today? This is where we'll get moral clarity.
Again President Bush and Mr. Rumsfeld could not have dreamed, I suppose, that this very week, while they're talking about who's intellectually and morally confused, God's scripture speaks about what is true religion. James says it very clearly: What is true religion? It's to take care of those who are most vulnerable, the widows and the orphans, the poor. That's true religion.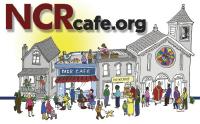 Join the Conversation
Have you ever read something in Bishop Gumbleton's homily that you wanted to comment on? Do you wonder how other people react to the messages of the bishop's weekly reflections?
Beginning this week NCR is introducing new interactive and participatory Web technology that will allow a community of people to read and respond to the bishop's homilies and read others' comments as well. It is contained in a new Web site, we call the NCRcafe.org. Please accept this invitation to explore it. To add your comments, you must register.
In the next few weeks, the traditional format that you see on this page will be replaced with the new site.
It's reinforced by the other lessons today, that first lesson from the Book of Deuteronomy, where Moses is speaking to the people, it says, "Listen Israel, hear now the norms and laws that you may teach them and put them into practice and you will live and enter and take possession of the land which Yahweh the God of your ancestors gives you." He goes on then to speak to them about what is the real law of God, and he describes how if you adhere to this law, God is close to you. Well, of course it's: "Love God with your whole heart, your whole soul and all your mind and strength and love your neighbor as yourself." There is nothing in it about doing violence to people, killing people, depriving people of what they need to live.
We don't often, I think, reflect on the psalm response that we sing after the first reading, but today it's especially helpful to reflect a little bit more upon it, because it too tells us what is true religion and where you are going to find moral clarity. "Oh God, who will dwell in your house and reside on your holy mountain." In other words, who's going to be close to God? Those who walk blamelessly and do what is just. Making it happen so that everyone has a chance to share in the goods of the earth that God gave for all. Those who speak truth from their hearts, who don't dissemble and give false claims of progress in a war that is so evil. Those who control their words and who do no harm to their neighbors. Those are the ones that are close to God. Those who look down on evildoers but highly esteem God's servants, who at all cost stand by a pledged word. Those that do all this, will never be shaken; they are the ones who are close to God, who are practicing true religion.
Of course, St. James, makes it very clear, I've mentioned already. In the sight of God, true, blameless religion lies in helping the orphans and widows in their need and keeping oneself from the world's corruption.
Jesus, of course in the Gospel lesson, is also pointing out to us what is true religion. He's saying it's being careful of what is really important. What had happened is that the Pharisees, the teachers of the law who are described in the Gospel, they come from a tradition where -- it was with good intentions -- that the teachers of the law had built up a series of traditions, human laws, which were like a fence around the law of God. In other words, if you obeyed the human laws, then for sure you would never violate God's law. But then over a period of time, those traditions became all important, and what they were trying to protect was lost. That's why the Pharisees, the scribes, the teachers, would be so concerned about the fact that Jesus' disciples didn't do all the ritual purification that the law, the human law, required. But as Jesus pointed out, they were forgetting the heart of it all, the basic truth about what is God's law: "Love God with your whole heart, your whole soul, your whole mind and all your strength and love your neighbor." That's what's all important. And that's where we're failing.
When we carry on war against our neighbors, when we deprive the poor in our midst of what they need for a full human life, then surely we're not practicing true religion.
Don't miss a homily
Editor's Note: NCR is moving its e-mail lists to a new authenticated system. To continue to receive e-mail alerts for this column, you must re-subscribe before Oct. 12. Follow this link: Sign-up Page. The new system will help you and us control spam.
But as we reflect on this, it's important that we not simply think of ourselves, well of course now, we are morally superior; we know what is right and we know what is God's law, and we know it forbids killing and violence and so on. No, we can't think of ourselves as morally superior, because we have to listen again, very carefully, to what James says: "Be doers of the word, it's not enough just to know what God teaches, but we have to act on it."
That means, it seems to me, that we have to be more active in trying to oppose the violence and the killing that our country is carrying out. We have to be much more active in trying to change legislation. When the Congress comes back, they're going to debate again a minimum wage law. You see the poor people in our country are not just people who are not working. They are people working full time getting paid the minimum wage, which comes to $10,712 a year if you work full time. That's about half of the level of poverty for a family of four. There's a current piece of legislation that will raise that minimum wage up to $7.25 over a three year period. It failed before the Congress broke for the summer recess. It was a good thing it failed, because the Republicans had added to the bill a tax relief for the richest of the people in our country that in over 10 years would cost a trillion dollars. This is absolutely evil. It just seems so incredibly evil that we let this kind of thing go on. And so when the Congress comes back, we have to do something, each of us, to try to make sure that our representatives in that Congress and in the Senate vote for what is just and what is right.
We have to be doers of the word. Tomorrow we have an opportunity. Poor people in our neighborhood will be here for their meal, and many of us are going to serve that meal. Many of us have supplied what will be served. That's a good thing. In that way, we are doers of the Word. And I'm thankful that we do it, but again, we have to go beyond that. We have to change legislation, we have to change priorities in this country, if we're really going to be doers of the Word.
True religion and reaching out to the poor. True religion is loving God with your whole heart, mind and soul and loving your neighbor as yourself. We must, each of us, become a doer of the Word of God and live true religion. Each day we carry out true religion with all of our minds and hearts and strength.